Flavored Whipped Cream For Your Dispenser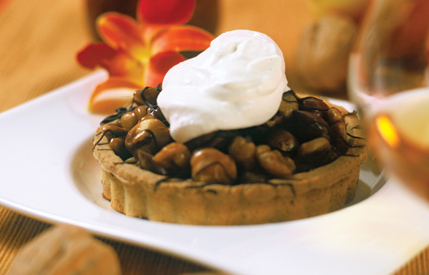 Ingredients:
1/2 pint heavy cream
2 tbsp powdered sugar
1/2 tsp vanilla extract or favorite flavor, for example, Cognac
Preparation:
Use well chilled heavy whipping cream. Stir cream before placing in dispenser to avoid lumps. Add cream and other ingredients to dispenser. Screw head on dispenser and charge with 1 charger. Remove charger and replace cap. Shake vigorously 3-4 times. Turn dispenser completely upside down and press lever gently. You now have delicious flavored whip cream to use for desserts, ice cream and much more!