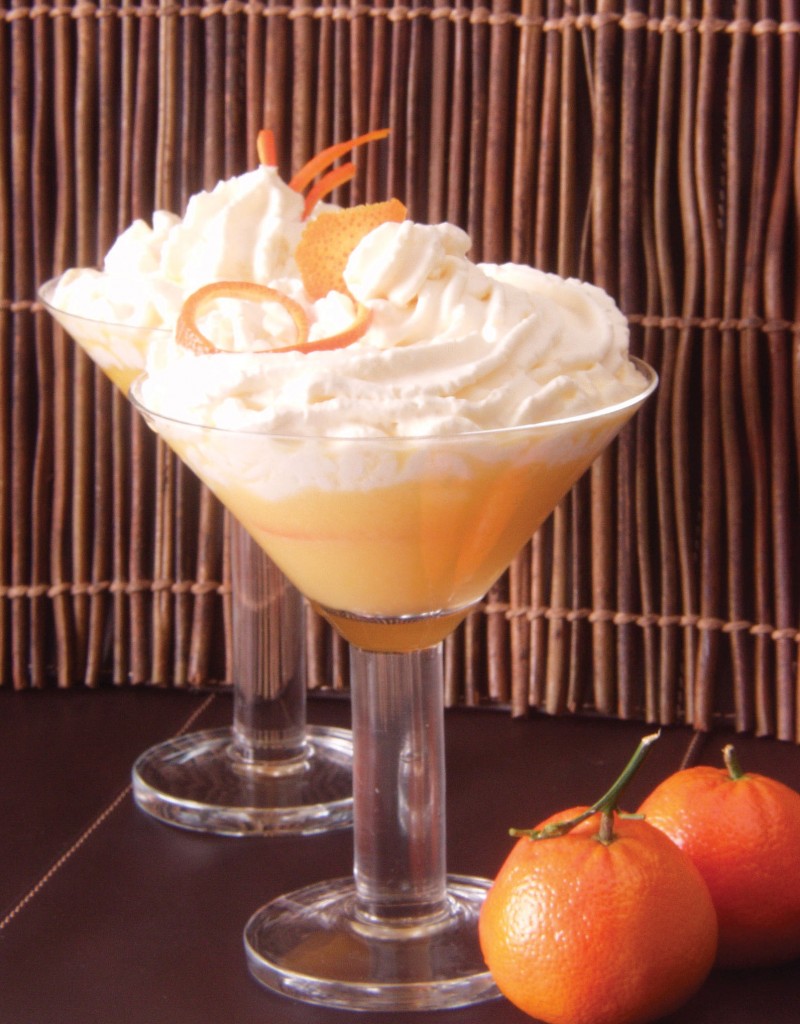 Ingredients:
– 2 cups vanilla ice cream
– 1 cup orange juice
– 1 oz. vodka
– whipped cream flavored with orange syrup
Preparation:
Make whip cream in one of our Whip-eez cream canisters with orange flavored syrup. Twist on head tightly, shake it and then load the N20 cream charger. Shake again at least 15 times. Blend orange juice, vanilla ice cream and vodka in blender. Pour into martini glass and serve with orange flavored whipped cream. Enjoy!